NGC 4088, with SN2009dd
Saturday, May 23rd 2009 - 22:00 (UTC) - focal ratio f/4.5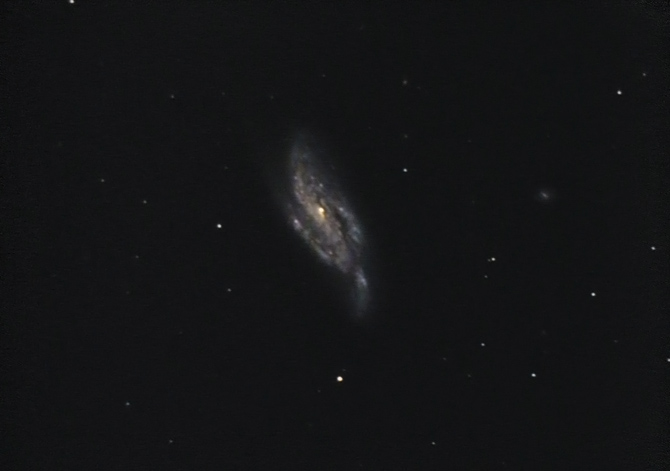 I added some color data to this image.

The new icx414aq modded webcam was used in nonraw color-mode. In total about 84 images of 15 seconds of exposure were stacked using my own stacking program. These images were not taken in prime focus, but a cheap 0.7x focal reducer was used.

The luminance and color images were combined and processed in Photoshop.
equipment used
Toucam Pro II (840k) webcam - SC4 with ICX414AQ ccd
Meade Starfinder 10
Philips Vesta Pro 680k webcam - SC3 with b/w ICX424AL-E ccd