M63 - Sunflower Galaxy
Sunday, May 24th 2009 - 22:00 (UTC) - focal ratio f/4.5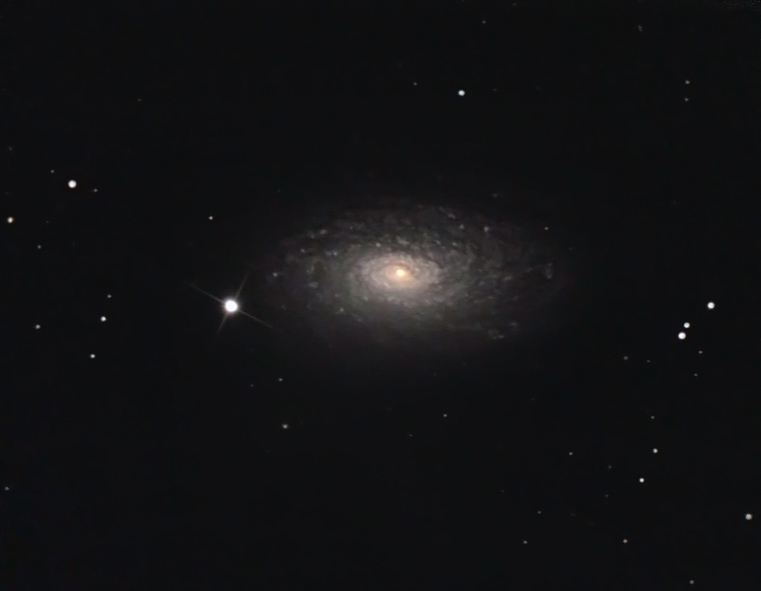 I added some color data to this image.

The new icx414aq modded webcam was used in nonraw color-mode. In total about 51 color images of 15 seconds exposure were stacked using my own stacking program. The color data was not taken in prime focus, but a cheap 0.7x focal reducer was used. Details about the luminance data can be found in the link above.

The luminance and color images were combined and processed in Photoshop.
equipment used
Toucam Pro II (840k) webcam - SC4 with ICX414AQ ccd
Meade Starfinder 10
Philips Vesta Pro 680k webcam - SC3 with b/w ICX424AL-E ccd